Life in the Static

Life in the Static is a simple atmospheric platforming game where you have an ability to stop time.
Umm... I don't know what else to say and the description looks spare, so I'll just list my favorite things in alphabetical order:
- Alphabet
- Dogs
- Pizza
- Tom Hanks (pre-2000s only unfortunately)
- Z-More Pizza.


[KEYBOARD]
Arrow Keys – Move
Z or Space Bar – Jump
X – Stop Time
R – Restart
Escape – Pause
[GAMEPAD]*
Left Stick or D-Pad – Move
A – Jump
X – Stop Time
Back – Restart
Start – Pause
*The game was tested with XBOX 360 controller only.

If you notice any slowdown during the game, you can change the frame-rate and/or turn off the shaders in the options.
You can also download stand-alone version, which is faster and more stable, it also runs in higher resolution.


If you liked the game and would like to see more content in the future you can support me by giving me MONEY through Patreon!
Or you can tell me to go f myself... but I want you to know - this will not change my feelings towards you in anyway.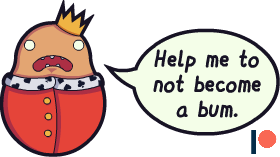 Install instructions
Instructions on how to run the game:
1. Download zip file.
2.Unzip the content.
3.Realise how beautiful of the person you are.
4.Run Life in the Static Easy.exe;
DONE!
Download
Download
Life in the Static Win.zip
10 MB
Comments
Log in with itch.io to leave a comment.
Wow, this game is amazing. :D
very cool game with a good concept but the delay before stoping time is really frustrating xD
Oh, boy you wouldn't want to see the early draft with even longer transition then.
Short but enjoyable... Smooth animations and feeling finished. (In unlike most small games)